Renowned Speakers

Claudio Nicolini
Nanoworld Institute (Bergamo), Italy Italy
Alain Moreau
Sainte-Justine University Hospital Research Center, Canada Canada
Cheegee See
Proteome Sciences, UK UK

Kaushala Prasad Mishra
Society of Radiation Research, India India
Leticia Cano
Biomarker Profile Corporation,USA USA
Pavel Vodicka
Institute of Experimental Medicine Czech Republic Czech Republic

Sergey Suchkov
I.M.Sechenov First Moscow State Medical University,Russia Russia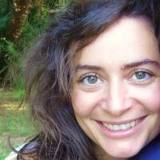 Gabriella Baio
IST-National Cancer Institute,Italy Italy
Recommended Global Biotechnology Webinars & Conferences
Biomarkers 2023
Biomarkers, Cancer Therapy & Clinical Research
Biomarkers 2023
September 27 - September 28, 2023 | Vancouver, Canada
Conference Series LLC Ltd welcomes you to attend the Biomarkers, Cancer Therapy & Clinical Research Conference to be held in Vancouver, Canada on September 27-28, 2023. The theme for the conference this year is Bio Markers: Future of Medical Diagnosis and Treatment .
Details of Biomarkers 2023 Conferences in Canada
| | | |
| --- | --- | --- |
| Conference Name | Place | Date |
| Biomarkers 2023 | Vancouver, Canada | September 27-28, 2023 |
Biomarkers 2023 Congress
Conference Series LLC Ltd cordially invites all the participants across the globe to attend the "18th World Congress on Biomarkers, Cancer Therapy & Clinical Research" during September 27-28, 2023 at Vancouver, Canada.
Biomarker 2023 congress will enable to put forth the holistic scientific approach to validate the existing and development of novel biomarkers as to better understanding of diseases and diagnosis. The past six conference series of biomarkers meeting have grounded the best possible researchers in the field of biomarkers from diverse scientific disciplines, and so will be the upcoming.
Biomarkers are important for streamlining drug discovery and development. In addition, biomarkers can be widely used as a tool for disease diagnosis, personalized medication in clinical research. Study design and statistical analysis for biomarker research incorporates various tools from bioinformatics. It further involves patient segmentation and stratification by successful integration of diagnostic tools and clinical data annotation inclusive of classification distribution metrics and pattern recognition. The global market for biomarkers in data statistics is estimated at about $2.4 billion in 2011 and further projected to reach $7.6 billion by 2017 registering a CAGR of 18.3% during the period 2007-2017. The organizations involved are Affymetrix, Agilent Technologies, Biomax Informatics, Illumina, Qiagen etc amongst others across the globe.
Conference Series LLC Ltd organizes 3000+ Global events in conference series every year across the globe with support from 1000+ more scientific societies and Publishes 700 Open access journals which contains over 100000 eminent personalities, reputed scientists as editorial board members.
Why to attend???
With individuals around the globe concentrated on finding out about Biomarkers, Cancer Therapy and Clinical Research; this is your best chance to achieve the biggest gathering of members from the Biomarkers and Clinical Research people group. Direct presentations, circulate data, meet with present and potential researchers, make a sprinkle with cutting edge medicines, and get name acknowledgment at this 2-day occasion. Widely acclaimed speakers, the latest procedures, advancements and the most current upgrades in Biomarkers, Cancer Theraphy and Clinical Research are the signs of this gathering.
Target Audience:
Biomarkers and Clinical Research Scientists, Students
Biomarkers, Cancer Therapy and Clinical Researchers
Medical Colleges
Psychiatrists
Biomarkers and Clinical Research Associations and Societies
Business Entrepreneurs
Software developing companies
Manufacturing Medical Devices Companies
Cancer Researchers
Data Management Companies
Pharmaceutical Companies
Diagnostics
Session/Tracks
Biomarkers 2023 will mainly focus on the types of biomarkers, Functional genomics and cytogenetic biomarkers and its clinical research and development, omics technologies in discovery and its validation, biomarkers of exposure response and susceptibility, biomarkers disorders, techniques to maximize biomarker identification, biomarkers nano science.
Conference Series LLC Ltd, the host of this conference is comprised of 3000+ Global Events with over 600+ Conferences, 1200+ Symposiums and 1200+Workshops on diverse Medical, Pharmaceutical, Clinical, Engineering, Science, Technology, Business and Management field is organizing conferences all over the globe.Biomarkers 2016 is the world's largest multidisciplinary cancer meeting. Biomarkers and cancer conferences include scientific keynote lectures, symposia, workshops, exhibitions with the support from Oncology Society and American Oncology Society. Cancer conferences include European oncology conferences, surgical oncology global cancer conference and cancer conferences.
Track-1: Clinical Research & Biomarkers
Clinical research biomarkers which are used for clinical purposes are known as clinical biomarkers. Clinical biomarkers provide active and influential way to understanding the scope of many diseases and epidemiology, random clinical trials, screening for drugs or disease diagnosis and prognosis. It is defined as changes in the constituents of cells or body fluids, these clinical biomarkers offer the means for standardized classification of a disease and risk factors that can extend the basic information about the underlying pathogenesis of diseases. The main researches in clinical biomarkers are done in the fields of drug discovery, pharmacogenomics, oncology, and disease diagnostics. Classes of Biomarkers in Clinical trials are segmented into Safety biomarkers & Efficacy biomarkers.
Track-2: Entrepreneur Investments Meet
A key fixing in fruitful business is self-learning. Biomarkers-2023 plans to unite all current and growing bio-business people to share encounters and present new developments and difficulties inside the malignant growth network. Every year, over a million organizations work on the planet with about 5–10 of them being named high innovation organizations. Transforming thoughts into business adventures is precarious and the open door acknowledgment step is basic in new pursuit manifestations. This gestalt in the business visionary's view of the connection between the creation and last item is refined into a plan of action that depicts how the endeavor will profit or give a fitting come back to the potential financial specialists. Disease science is perplexing and quickly changing and requires specific information to comprehend the estimation of the advancement and its aggressive position in the business. This multi -day network wide gathering will be a very intelligent discussion which will get specialists zones extending from Biomarkers to flagging pathways to novel helpful ways to deal with the logical centre point.gathering will be a very intelligent discussion which will get specialists zones extending from Biomarkers to flagging pathways to novel helpful ways to deal with the logical centre point.
Track-3: Biomarkers in Diagnosis: Challenges and Approaches
Biomarkers and diagnostics play a crucial role in the outcomes and findings in clinical settings to enhance the quality of human health. Translational biomarkers and diagnostics can be applied in both preclinical and clinical setting. It should aim to translate the findings in fundamental research into medical practice and meaningful health outcomes. The characteristics for acceptable translational biomarkers and the various approaches to their selections including the latest trends and developments in translational biomarkers and diagnostics shall be discussed in this session. This session also discusses and reviews methods and requirements for qualification of translational biomarkers.
Track-4: Biomarkers in Drug discovery and development
This biomarker conference throws light on the use of biomarkers in drug development which has emphasised the use of biomarkers as surrogate end points for effectiveness. Biomarkers enhances the understanding of the mechanism of action, enables the assessment of target engagement, facilitates early proof of dose focusing and increases the efficiency of early clinical development with improved quality of decision making, these concepts help in the drug discovery and development process.
Track-5: A cancer biomarker refers to a substance or process that is indicative of the presence of cancer in the body. A biomarker may be a molecule secreted by a tumor or a specific response of the body to presence of cancer. Genetic, epigenetic, proteomic, glycolic, and imaging biomarkers can be used for cancer diagnosis, prognosis, and epidemiology. While some cancer biomarkers can be used to predict how aggressively your cancer will grow, and are therefore useful for assessing your prognosis, the most promising use of biomarkers today is to identify which therapies a patient's cancer may or may not respond to.
Track-6: Discovery of new biomarkers/validation/technologies
Among hundreds of thousands of cancer biomarkers have been discovered, only few of them have been approved during the past two decades by the FDA for monitoring response, surveillance, or recurrence of cancer. To be a clinically applicable and reliable biomarker, it must be of value for informing clinical decision-making to improve the patient outcome. Initially, CB have to distinguish between people with cancer and those without. In fact, many biomarkers do not achieve beyond this point because the investigators are either unable to develop robust, accurate assay methods, or this biomarker lacks sufficient sensitivity and/or specificity. Actually, there was very low rate (0.1%) of successful clinical translation of biomarker. Developing new cancer biomarkers has been formulated in stepwise manner. About 15 years ago, Hammond and Taube proposed an approach for CB development starting from discovering the marker, developing an assay method for assessment, analyzing its clinical potential preliminarily, standardization of its assay, and finally validation of such biomarker for clinical use.
Track-7: Biomarkers of Cardiovascular disorders
Cardiovascular disease (CVD) remains the leading cause of death globally. The identification of traditional risk factors such as age, hypercholesterolemia, hypertension, diabetes mellitus, and smoking has improved primary prevention of CVD. Cardiac markers are measured biomarkers to assess cardiac function. They are often discussed in the context of myocardial infarction, but other conditions can lead to an elevation in the level of the cardiac marker. Cardiac biomarkers are elements that are released into the blood when the heart is damaged or strained. A cardiac marker is used in the identification and risk stratification of patients with chest pain and suspected acute coronary syndrome (ACS). These markers include enzymes, hormones and proteins. Cardiac biomarkers have evolved as essential tools in cardiology in the last 50 years, that is, for primary and secondary prevention, the diagnosis and treatment of acute myocardial infarction (AMI), and the diagnosis and stratification of the risk of heart failure.
Track-8: Biomarkers of Disorders of the Nervous System
In spite of all the advances in neurology, there are serious deficiencies in our understanding of the pathomechanism of several neurological disorders as well as our ability to diagnose and treat these disorders. Biotechnologies are being increasingly applied in neurology to address some of these deficiencies. Novel biomarker identification for neurological disorders will address the current shortcomings in their diagnosis and therapeutics.
Track-9: Biomarkers in Immune-Oncology
The clinical use of biomarkers to survey the impact of safe based malignancy treatments is imperative for a few reasons. To start with, invulnerable based medicines, for example, immunizations, are frequently intended to inspire a particular reaction so the estimation of that reaction could be a marker of item (e.g., antibody) strength. Also, as safe based treatments are tried before in the restorative pathway (e.g., in the adjuvant setting), biomarkers of reaction turn out to be progressively imperative as potential endpoints of clinical preliminaries. At long last, clinically qualified biomarkers are required with the goal that new immunotherapies can be quickly and effectively tried and meant clinical practice.
Track-10: Biomarkers for Early Diagnosis and Prognosis
Biomarkers focusing on two major areas of investigation: the early detection and prognosis. Early diagnosis and Prognostic Research encompasses the research addressing studies on the evaluation of medical tests, markers, prediction models and decision tools. Early diagnosis of cancer generally increases the chances for successful treatment by focusing on detecting symptomatic patients as early as possible. Delays in accessing cancer care are common with late-stage presentation, particularly in lower resource settings and vulnerable populations. The consequences of delayed or inaccessible cancer care are lower likelihood of survival, greater morbidity of treatment and higher costs of care, resulting in avoidable deaths and disability from cancer. Early diagnosis improves cancer outcomes by providing care at the earliest possible stage and is therefore an important public health strategy in all settings.
Track-11: Biomarkers for non-cancerous diseases
Biomarkers plan an important role in various neurological and cardiovascular diseases. The diseases which are incurable from ages are being offered a possible treatment and easy diagnosis with the help of advancements in biomarkers through different diagnostics and imaging technologies. Biomarkers are used in many other non-cancerous diseases.
Track-12: Biomarkers in Disease Treatment
Identification and validation of discovered gene or protein-based, network or dynamic network biomarkers with human diseases, patient phenotypes, or clinical applications, and accelerate the development of human disease-specific biomarkers for the early diagnosis, monitoring, evaluation, and prediction of diseases. Conditions including cancers, cardiovascular and metabolic diseases will be the focus of study. This section will promote the innovation and development of disease-specific biomarkers by integrating multidisciplinary aspects of science.
Track-13: Biomarkers & Next-Generation Sequencing
The biomarker congress focuses on the biomarker validation which is an open-ended process with open-ended evidentiary standards, where every potential application of the biomarker needs to be supported by independent studies and datasets. One aspect that has created a revolution in the concept of biomarker research and development is the Next Generation Sequencing which is versatile analysis tool for medical and biological research. Next Generation Sequencing technology refers to one high-throughput DNA sequencing method. In a single experiment, it can determine the sequence of the target gene or full genome with a total size of larger than millions of base pairs. Sequencing thousands of genes or even genomes in one experiment is consequently made possible using this NGS technology.
Track-14: Genomic Biomarkers in Clinical Development
Genomics and Clinical development promise the development of biomarkers to a state to predict the risk of individual disease that allows early detection of the disease and improves diagnostic classification to better inform individualized treatment. Biomarkers are biological measurements that can be used to predict the risk of diseases, to allow early detection of diseases, to improve the selection of treatment and to monitor the outcome of therapeutic interventions. The main objective of the Human Genome Project was the identification and development of such biomarkers for "personalized, preventive and predictive medicine". This clinical conference focuses on biomarkers incorporating in the gene level into earlier stages of the clinical trials which help to separate the patients and help in the development of the biomarker and in case of clinical development this incorporation serves in multiple ways from guiding dose selection to selecting the mode of action to providing the strategy to know about to whom the a particular biomarker can be used.
Track-15: Clinical and Biomedical Engineering
Biomedical Engineering is the science of application of engineering principles to the fields of biology and health care. Bioengineers work with doctors, therapists and researchers to implement systems, equipment and devices in order to solve clinical problems which focus on the advances that improve human health and health care at all levels. Clinical engineering is a special field within Biomedical engineering responsible primarily for applying and implementing medical technology to optimize healthcare delivery.
Track-16: Biomarkers: Validation & Verification
Biomarker discovery requires high confidence identification of biomarker candidates with simultaneous quantitation information to indicate which proteins are changing to a statistically relevant degree in response to disease. Because of normal clinical or biological variability, candidate biomarkers identified in the discovery stage need to be validated across a large number of samples. The challenge is to develop a fast, targeted analysis method capable of analyzing as many identified candidates as possible in minimally hundreds and potentially even thousands of samples.
Track-17: Biomarkers based on epidemiological investigations
Biomarkers have been classified based on the epidemiological investigations exposure to disease & biomarkers of disease which are also used in the investigation of the natural history and prognosis of a disease. In addition to the factors between exposure and disease, biomarkers have the potential to identify the earliest events in the natural history, reducing the rate of misclassification of both disease and exposure, leads to increase potential mechanisms related to the disease pathogenesis, accounting for some of the variability and effect modification of risk prediction. These epidemiological investigations are one of the reasons behind biomarkers to improve validity while reducing bias in the measurement of exposures (or risk factors) for neurological disease.
Track-18 : Imaging Technologies and Diagnostic tests of Biomarkers
In clinical trials using imaging, biomarkers and response criteria are used to assess the tumor evolution with therapy. Imaging biomarkers are often root contributors to a clinical trial's endpoints, but they are not the same. Diagnostic tests and the biological biomarker (biomarkers) they measure are often classified based on the circumstances under which they are used. Biomarkers provide information about a patient at virtually every stage of care. They can help doctors evaluate the likelihood that a patient will develop a disease, diagnose a disorder, evaluate the severity of a disorder and/or its likely progression, determine optimal treatment strategies and monitor response to treatment
Past Conference Report
The success of the Biomarkers, Cancer Therapy & Clinical Research has given us the prospect to bring the gathering one more time in Vancouver, Canada during September 27-28, 2023. Biomarkers Congress meeting engrossed a vicinity of comprehensive discussions on novel subjects like Biomarkers, Functional Genomics and Cytogenetic Biomarkers, Biomarkers in Clinical Research and Development, Biomarkers for Disorders, Techniques to Maximize Biomarker Identification, Biomarkers in Nano science, Cancer Biomarkers, Functional Transcriptomics and Profiling Techniques, Biomarkers in Toxicology, Biomarkers in Microbial Infections, Biomarkers in Drug Discovery
Biomarkers 2023 extends its warm gratitude to all the previous year's Honourable Guest and Keynote Speakers of the event:
Biomarkers 2015 | September 01-02, 2015 | Toronto, Canada
Trevor G Marshall, Autoimmunity Research Foundation, USA
Claude Prigent, Institute of Genetics and Development of Rennes, France
Biswendu B Goswami, FDA Center for Food Safety and Applied Nutrition, USA
Sergey Suchkov, I.M.Sechenov First Moscow State Medical University, Russia
Alain Moreau, Sainte-Justine University Hospital, Canada
Chee Gee See, Proteome Sciences, UK
Martin Weber, Austrian Institute of Technology GmbH, Austria
Marsha A Moses, Harvard Medical School, USA
Jan Voskuil, Everest Biotech Ltd., UK
Scott Marshall, Precision for Medicine, USA
Biomarkers 2016 | December 05-07, 2016 | Philadelphia, Pennsylvania, USA
Huber Colleen, Naturopathic Oncology Research Institute, USA
Chen Song, Harvard Medical School, USA
Ying Mu, Center for Devices and Radiological Health-US FDA, USA
Al Charest, Beth Israel Deaconess Medical Center Cancer Center, USA
Jianyu Rao, David Geffen School of Medicine-UCLA, USA
Andrea Nicolini, University of Pisa, Italy
Hideshi Ishii, Osaka University Graduate School of Medicine, Japan
Erik Andrade Jorge, Escuela Superior de Medicina, Instituto Politécnico Nacional, Mexico
Jose Guadalupe Trujillo Ferrara, Escuela Superior de Medicina, Instituto Politécnico Nacional, Mexico
Cheryl McAlpine, Immunocore Ltd., UK
Biomarkers 2017 | October 18-20, 2017 | Baltimore, Maryland, USA
Frédéric Baribaud, Johnson & Johnson, USA
David Dongliang Ge, Apostle Inc, USA
Kamala K Maddali, Cancer Genetics Inc, USA
Yoshiaki Omura, New York Medical College, USA
Diana Anderson, University of Bradford, UK
Srinivas Pentyala, Stony Brook Medical Center, USA
Jianhua Luo, University of Pittsburgh, USA
Michael Retsky, Harvard School of Public Health, USA
David I Smith, Mayo Clinic, USA
John Michael Sauer, University of Arizona College of Medicine, USA
Nikolai V Ivanov, Philip Morris International Research & Development, Switzerland
Lowe Leroy, Lancaster University, UK
George Vasmatzise, Mayo Clinic, USA
Sergey Suchkov, I M Sechenov First Moscow State Medical University, Russia
Qing Kay Li, Johns Hopkins Medical Institutions, USA
Biomarkers 2018 | October 03-04, 2018 | Los Angeles, California, USA
Michael Retsky, Harvard TH Chan School of Public Health, USA
Jianhua Luo, University of Pittsburgh School of Medicine, USA
Li Zhang, The University of Texas at Dallas, USA
Diana Anderson, University of Bradford, UK
Magnus S Magnusson, University of Iceland, Iceland
P Schulz-Knappe, Protagen AG, Germany
George Vasmatzis, Mayo Clinic, USA
Huihuang Yan, Mayo Clinic, USA
Yoshiaki Omura, New York Medical College, USA
Sushma Umrao, Danal Al Emarat Hospital, UAE
Bing li, University of Louisville, USA
Katarína Janšáková, Comenius University, Slovakia
Biomarkers management teams offers its heartfelt appreciation to Organizing Committee Members, dexterous of field, various outside experts, company representatives and is obliged to other eminent personalities who interlaced with ConferenceSeries Ltd and supported the conference in every aspect.
Your rejoinder is our inspiration; keeping this motto in mind and being witnessed the triumph of Biomarkers 2015, Biomarkers 2016, Biomarkers 2017, Biomarkers 2018, Biomarkers 2019. Conference Series LLC Ltd would like to announce the commencement of the "18th World Congress on Biomarkers, Cancer Therapy & Clinical Research" to be held during September 27-28, 2023 | Vancouver, Canada. We welcome all the eminent researchers, students and delegate participants to take part in this upcoming conference to witness invaluable scientific discussions and contribute to the future innovations in the field of Biomarkers, Cancer Therapy & Clinical Research.
Let us meet again @ Biomarkers 2023
VISA-TripAdvisor
Planning a Trip to Vancouver, Canada!!! Attending Meeting!!!
An issue with VISA!!
Biomarkers 2023 Committee will be happy to help you in all regards to plan your trip to Vancouver, Canada. Avail the official invitation letter from us to attend this event ahead with a closer step for approval of your VISA.
Find out what you need to do to visit Canada as a tourist or business person, how to extend your stay in Canada and what documents you need to carry with you to transit through Canada.
Application submission:
Canada does not have a visa office in every country so it is important that Delegates/Attendees visit the website of the visa office responsible for processing their visa applications. Information is available on the website on how to submit a visa application and the documentation required.
Delegates/Attendees are encouraged to submit their visa applications well in advance of the date of the event at a Visa Application Centre or on-line E-applications (e-Apps).
E-Apps
This system allows clients to submit applications online.
Delegates/Attendees that need a visa but require their passport for other travel purposes are strongly encouraged to submit their visa applications online (e-Apps). Delegates/Attendees that choose to apply online will not have to submit their passport until a decision has been taken on their applications. If required, the visa office will send the applicant instructions on how and where to send their passports to finalize the visa process.
Visa Application Centers (VACs):
VACs are commercial service providers authorized by Canada to provide specific services to applicants.
VACs provide a number of services including help applicants fill out forms, answer questions and ensure that applications are complete, thereby reducing unnecessary delays or refusals due to incomplete applications.
Applicants that are required to provide biometrics information as part of the visa application process can do so at a VAC. Additional information on the biometrics requirements is available at the IRCC website.
VACs send applications to Visa Offices and transmit decisions to applicants in a secure and confidential manner. VACs do not process visa applications and play no role in the decision-making process.
Visa Applications Processing Time:
Processing time for visa applications vary depending on the office and the time of the year. Participants should be encouraged to apply early for their visas, and to submit complete applications including all supporting documents.
Please visit the IRCC website for information on the time it takes to process visa applications at the various visa offices.
NEW - Electronic Travel Authorization (eTA)
As of March 15, 2016, visa-exempt foreign nationals are expected to have an Electronic Travel Authorization (eTA) to fly to or transit through Canada. Exceptions include U.S. citizens and travelers with a valid Canadian visa. Canadian citizens, including dual citizens, and Canadian permanent residents are not eligible to apply for an eTA.
However, from March 15, 2016, until fall 2016, travellers who do not have an eTA can board their flight, as long as they have appropriate travel documents, such as a valid passport. During this time, border services officers can let travellers arriving without an eTA into the country, as long as they meet the other requirements to enter Canada. We invite you to consult the IRCC website regularly for information updates on eTA.
Best Tourist Destination: Vancouver
Stanley Park
Granville Island
Grouse Mountain
Museum of Anthropology
Kitsilano Beach
Gastown
Canada Place
Chinatown
English Bay
Capilano Suspension Bridge
Robson Street
Museum of Vancouver
Queen Elizabeth Park
Science World
Richmond & Many more…
To Collaborate Scientific Professionals around the World
Conference Date September 27-28, 2023
For Sponsors & Exhibitors